Doing your nails should be therapy: it relax, increases self-esteem and further enhances the beauty of women. For this week I chose the orange color symbolizing happiness, success, prosperity, vitality and if that weren't enough, stimulates creativity. Nothing better to start the year, right?

The brand of time was the Colorama which has a huge variety of colors and excellent duration of glazes. I chose the color BFF from Famosa collection.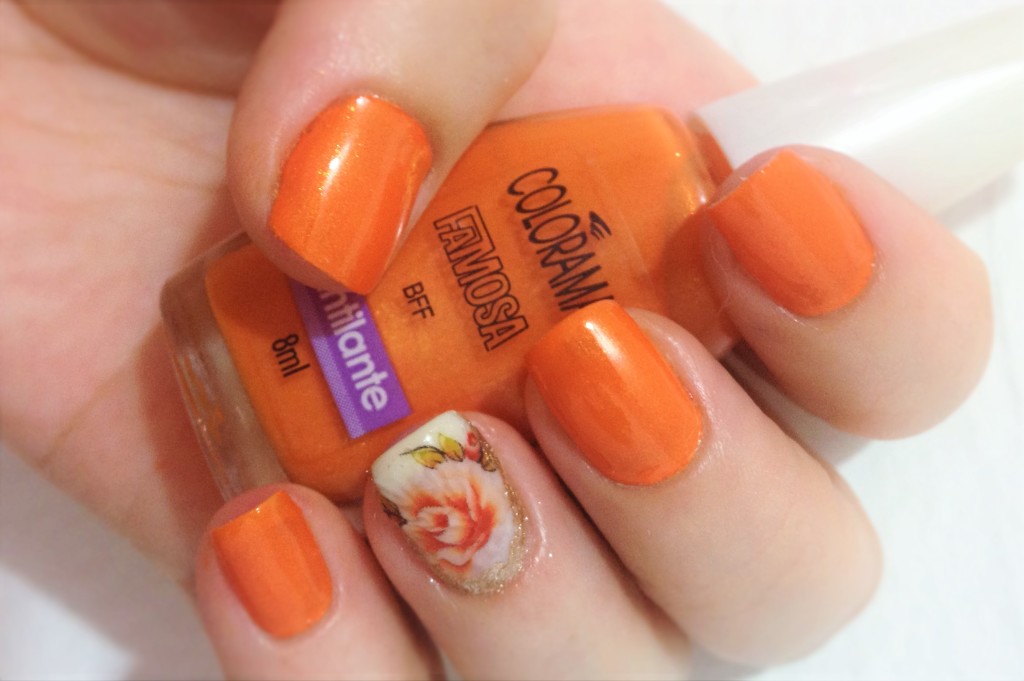 The adhesive used was from Nise Froehlich Adhesives brand. I used Risque Renda glaze as background. As detail and with the help of a wood nail stick I applied the golden color of the brand Mohda around the nail.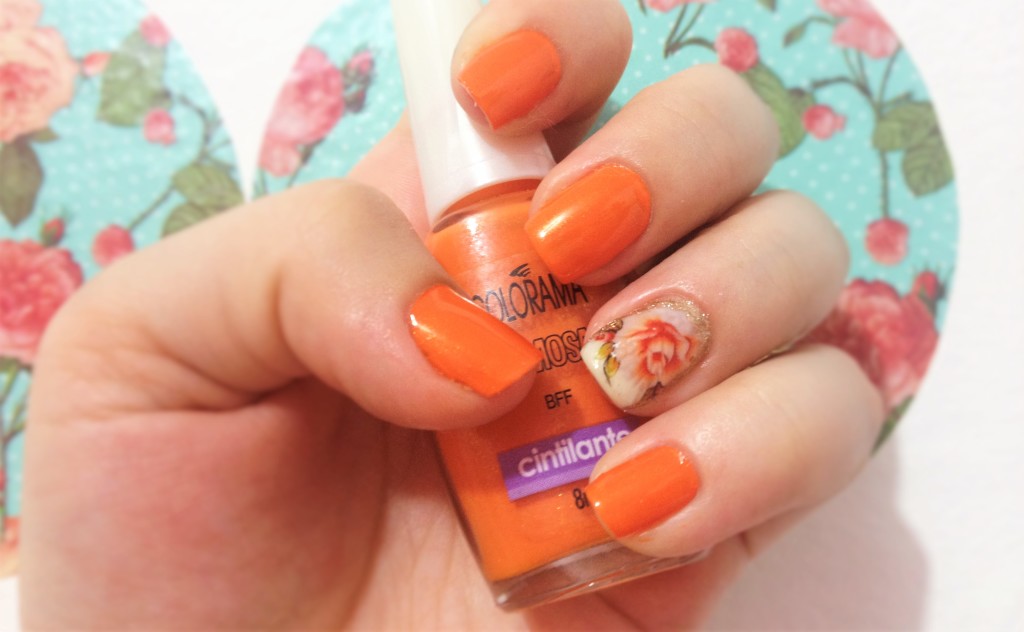 Did you liked? What was your chosen color for this week?
xoxo,
Juliana Torres ♥